FoodBeam
AR Food Museum Experience in NYC

03-27-2022

Collaborate with Tara(Yalin) Hu, and Wen Wang
My part: Wireframing and prototyping. Making sort cards and visual design.
︎ Unity
︎ Figma
︎ UI/UX
︎ Museum Design
︎ Game Design
Key Issue:
How to help promote the food culture in new york city and for local restaurants and small businesses to save their business a post-pandemic environment in NYC through immersive technology and gamified a daily experience?



What are the Problems?

How do we use XR and immersive ideas to promote small food businesses?
How do we attract people interested in using this AR application?
How do we improve the AR experience when holding their phone on the street?




#Features proposed by the user interviews and critiques



Take-Aways
Based on the former interviews, we summarized our User Persona.

Problem Solution
We finally designed an '
Immersive Food Journe
y' or '
Virtual City Food and Culture Museum
,'
Foodbeam
, which provides people with a live museum, to gamify its process of promoting the food culture in the New York City and attracting customers to learn about the fun facts behind each store and each kind of food that grows up in the city.
Scenarios:
Application Flow Charts:
User Journey:
This application will lead player to explore the New York City, as they walk down the street and seeking for the pre-exist 'markers', the food icons that has been put in near each resturants and stores that we selected. Through the pokemon-go like 'food hunting' journey, players will unlock their next steps, and build their own food universe through collecting these checkpoint.
Wireframes:
HI-fidelity UI Design Prototype
Back to the question on focusing the immserive experience, and turning the whole city into the museum. How can we apply XR technology to this application?
We developed a serials of AR prototypes with Unity and AR foundation. Through the research and study in AR foundation and its features, we applied some feasible interactions into these experience, including plane detection, clickable objects, road guides, and etc (see images below).

Prototype of AR part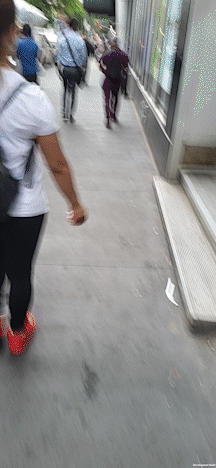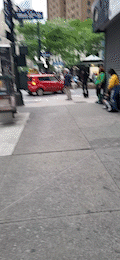 Prototypes with AR foundation, Unity

Reveals 3 key features of this AR experience:
1. use app logo to guide the user to find the store
2. after detect the markers, the real animations and stories hidden behind the markers will show up
3. small quizz will show up sometimes to interact with the players. User will click the panel, try to make the correct answer and to unlock the next position or won a coupon for food.