Illustrations
2015-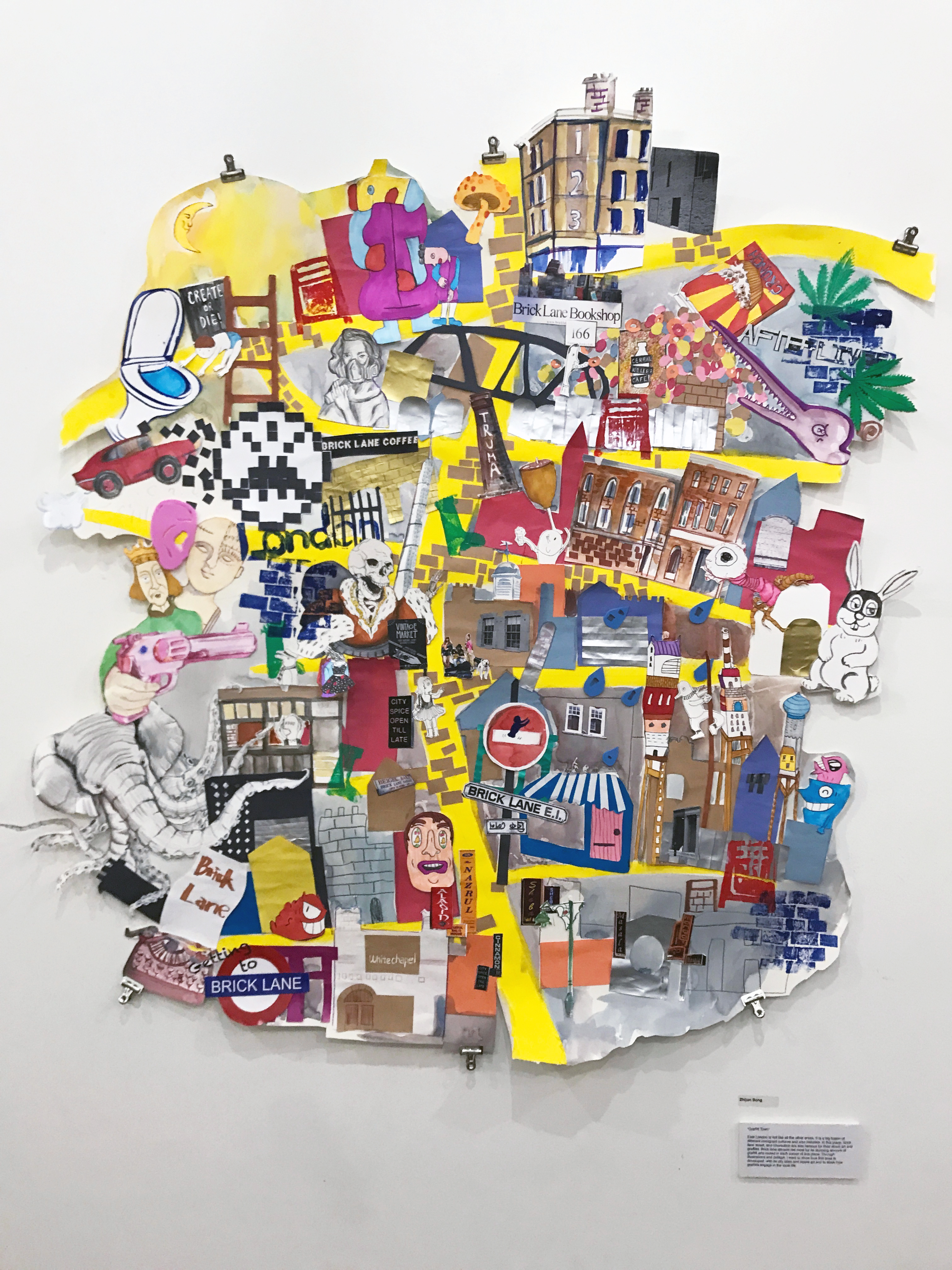 London Travel Intensive Exhibition: Places and Faces
Spur Gallery, Hampden, Baltimore
September, 2017 East London is a big fusion of different immigrant cultures and also histories. In this place, Brick lane street, and Shoreditch are also famous for their street art and graffitis. Brick lane attracts me most for its stunning amount of graffiti arts rooted in each corner of this place. Through illustrations and collage, I want to show how this area is developed with its city tales and hippie art and to show how graffitis engage in the local life.


16*18inches, laser print The illustration of the word 'komorebi', in Japanese means the feeling of sunlight through the space of the trees.



11*17 in, watercolor on illustration board
Illustration idea for temptation and danger.



Vinyl cover designs that reflect aural, visual, haptic and olfactory effects.