1 1&1/2
River Project in Prague
2018
You are cordially invited to the presentation of the multichannel installation One&One&aHalf, which links the soundscapes of two distant rivers: the Vltava in Prague and Huangpu in Shanghai. The listener, walking in the gallery space defined by field recordings, influences the volume of 5 channels of sound. When a visitor approaches a speaker, the soundscape slowly fades away, disappearing in the distance, and the volume of the opposite soundscapes increase. The movement of the visitor also triggers different soundtracks. The visual aspect of the installation is the actual vista of Vltava through the gallery windows.
When arriving in Prague a few months ago, I started to inquire about how to compare the soundscapes of Prague and Shanghai. I collected field recordings of the rivers, including sounds of traffic at the waterfront, its ecologies, and the voices of pedestrians and birds. Shanghai is the symbol of the modern city in the East, while Prague is the symbol of the continuity of tradition in the West. However, this work is not a comparison of the soundscapes of the two places. I am aimed at blending the two audio images. From the merging of soundscapes from these two cities emerges a new space that is neither Prague nor Shanghai. It is a hybrid virtual space with personal memories of living in a waterfront city, oblivious to the moods of the giant ecosystem.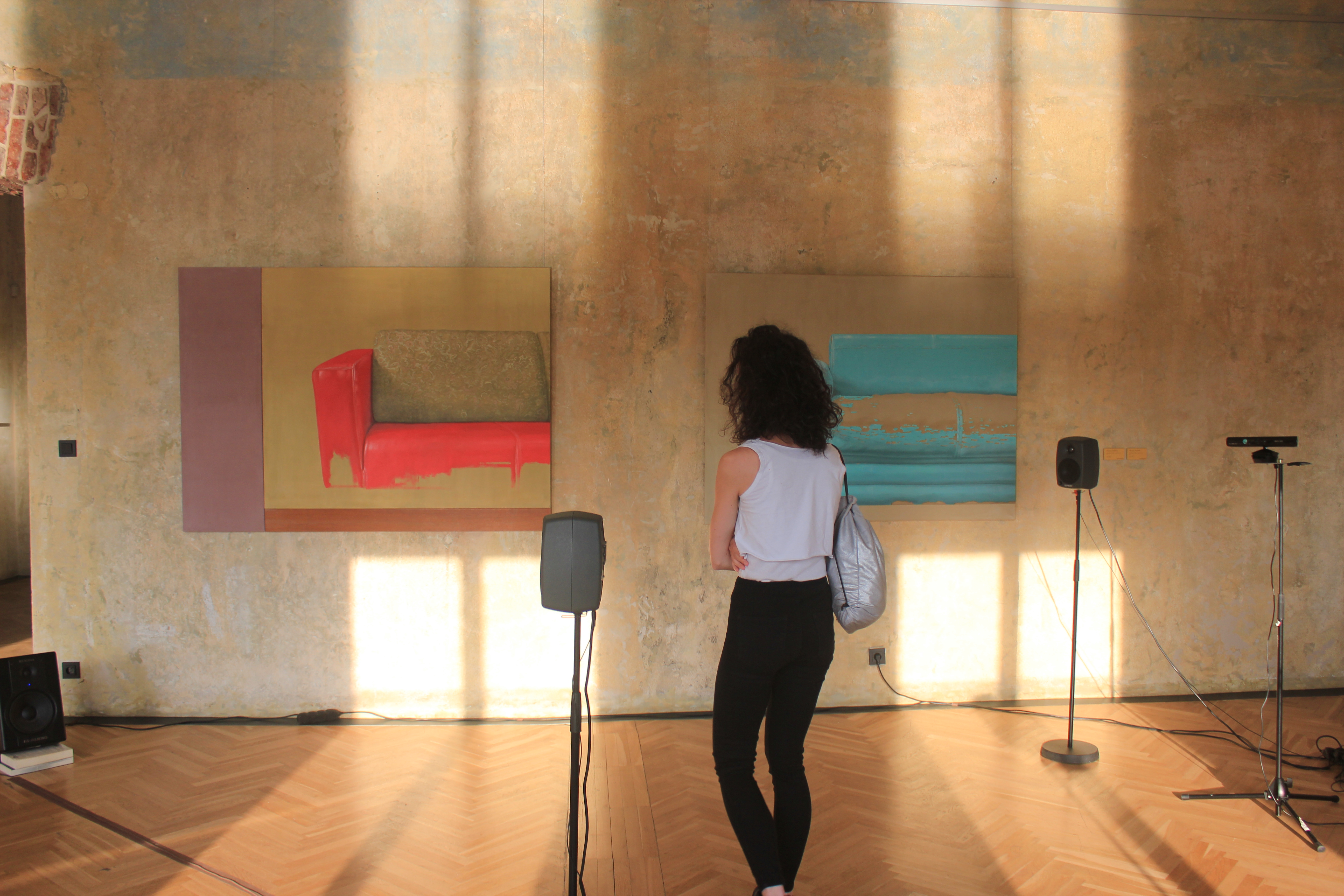 Ideas and Design:

The project is to connect in multichannel installation field recordings from Vltava(Prague) and Huangpu River(Shanghai). Meanwhile it engages the participants' interactivity with sound.
Technology:
Processing, Kinect V2& V1, OSC library, Speakers, Soundcard, and MaxMSP
All the sound sources of this project are recorded by Zhijun Song.
Special thanks to Rose Zhang and Quynh Nguyen for assisting with recordings. Also speical thanks to Miloš Vojtěchovský, Sara Pinheiro, and Martin Klusák for techinical supportings.